About Us
A major lighting consulting firm serving all of America, the Caribbean, and Latin America & Europe
Frank Gatto & Associates, Inc.
Television and special event lighting for over 30 years!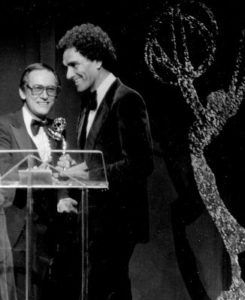 Frank Gatto & Associates was incorporated in Miami Florida in 1980. Frank was the full time lighting director at WTVJ in Miami since 1970 and started the company as a part time operation for its first seven years. In 1987 the company began full time operations. Leaving WTVJ was a tough decision but once the choice was made the company was an instant success. Our first national client was ESPN. At the time ESPN was a little known sports cable network just getting started. Kick boxing was the first show we did for them. The network quickly grew into the sports powerhouse it is today and we do the lighting for most of their major location shows. Over time "on location" shows became our specialty. USA network was also one of our early clients and we did lighting for USA Tuesday Night Fights during its run. The company moved its headquarters to Boca Raton Florida in 1995. Today we are a major lighting consulting firm serving all of America, the Caribbean, and Latin America & Europe.
Click here for current list of Lighting Consultants and Associates
Click here for current list of Events
Contact Us Now!
TELEVISION AND SPECIAL EVENT LIGHTING FOR OVER 30 YEARS!
Frank Gatto & Associates, Inc.